This week, juniors and seniors in the ACE (Academic Career Experience) program participated in a seminar where students earned their certification in first aid and BLS (basic life support) training. The training was held on Feb. 14, Valentine's Day, and the focus for the course was heart health. The seminar took place at the Las Cruces Home Builders Association event hall.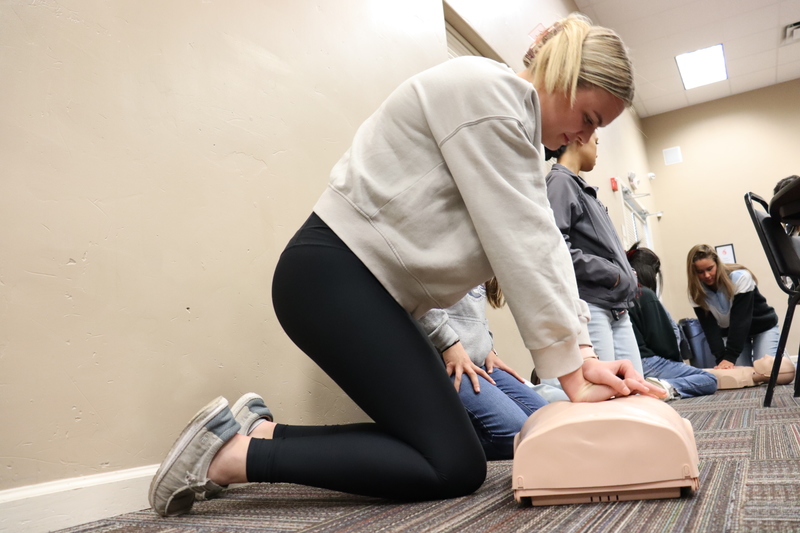 Las Cruces Public Schools collaborated with Mountain View Regional Medical Center and Memorial Medical Center to assist students in CPR training on infants and adults using CPR manikins.
Approximately 150 students in the ACE program participated in the training at the seminar. ACE Students were placed into two groups during a morning and afternoon session of training. ACE students were tasked with identifying the signs of a person who is experiencing cardiac arrest and is in need of immediate assistance. The training helped ACE students understand the signs of someone dealing with a medical emergency in light of recent events with the collapse of Damar Hamlin, the NFL football player who collapsed after going into cardiac arrest on the field during a game.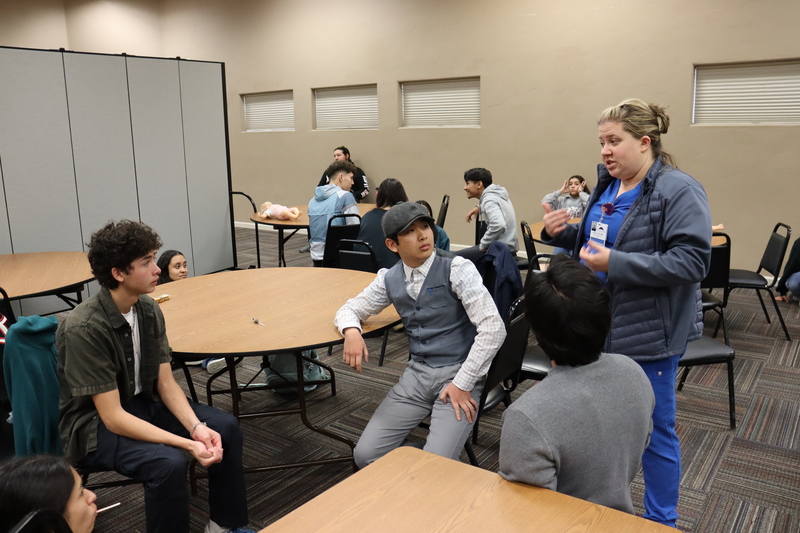 ACE students went through a three-hour certification course allowing them to put their CPR skills to test. During the course, ACE students used a hands-only CPR technique. Students also learned how to use an AED (automated external defibrillator) which is a medical device designed to analyze the heart rhythm and deliver an electric shock to victims of ventricular fibrillation to restore the heart rhythm to normal.
Ace Students worked in teams, one student was responsible for calling 911, and another was in charge of performing CPR while receiving assistance from teammates in timing, getting the AED and the ventilator bag, all to save a person suffering from a medical emergency. After the training, students had to pass a test to receive their certification.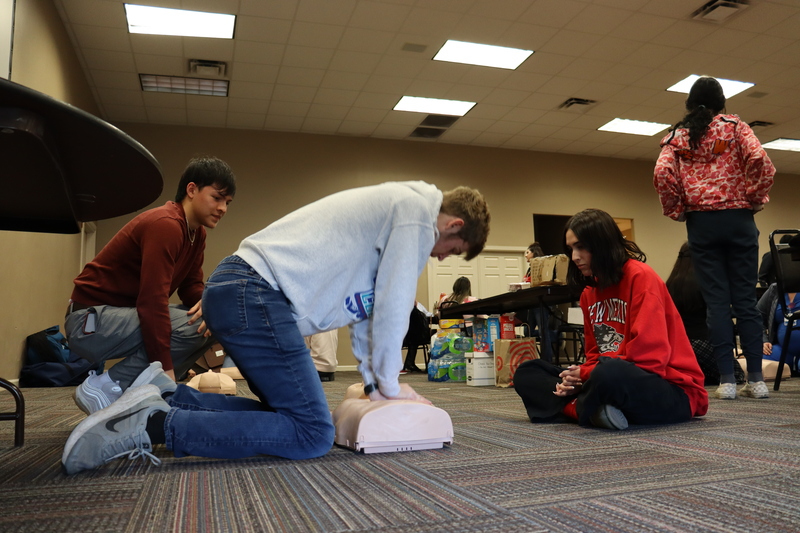 The ACE program is a pathway to help students earn career-ready certifications before completing high school.
***